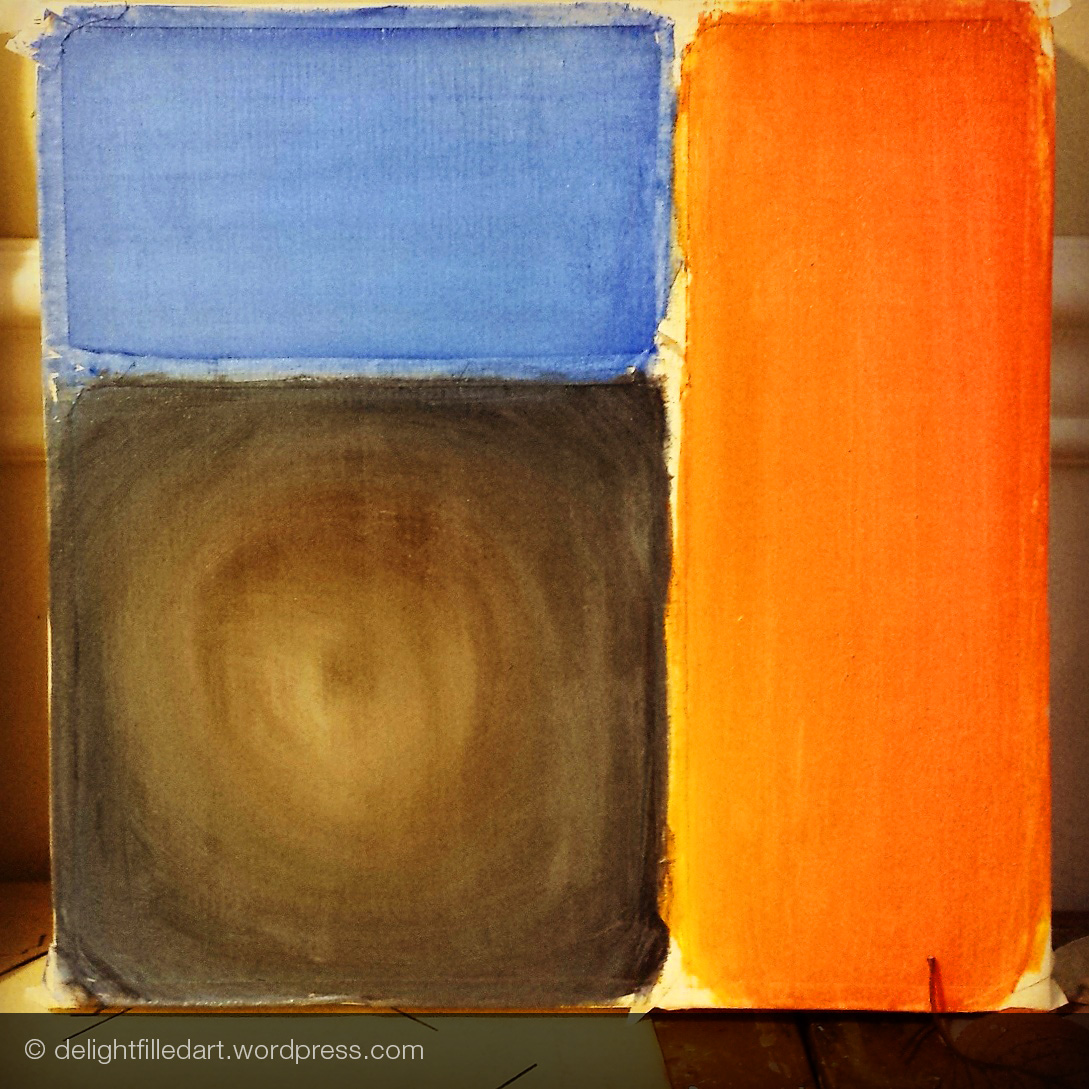 This painting is packed with texture and fun details. I got some more photos printed, because I went on a couple of really foggy, misty hikes after I printed the first batch. The funny thing is that in that gap in time, Instagram released an update that allows for photos that are not squares. For those who don't use the application, until this point your images had to be cropped into squares unless you downloaded a different app to make your rectangular picture fit into a square frame. To make a long story short, none of my new batch of photos are squares. So many of the foggy landscapes look great as rectangles.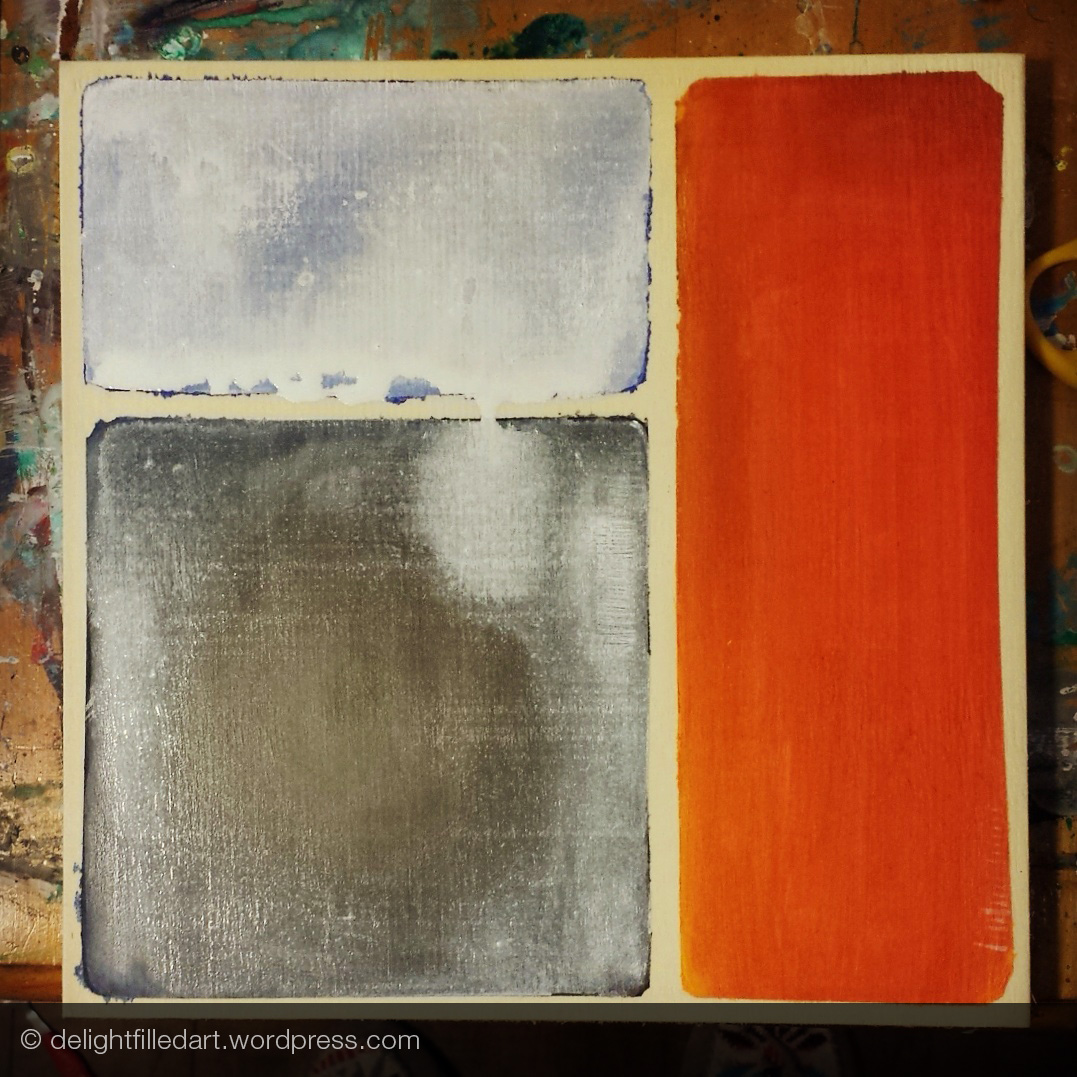 I posted the photo, below, on Instagram and a friend said she liked the use of both photos. I was trying to decide on one of them. It got me thinking about lots of ideas as I looked for things to include in the painting. This is my favourite part of mixed media paintings – sleuthing out little details that I find meaningful to include in the collage. I found an antique piece of sheet music with a song entitled "Woodland Echoes". The concept of echo, and double exposure gave me the idea to include both images.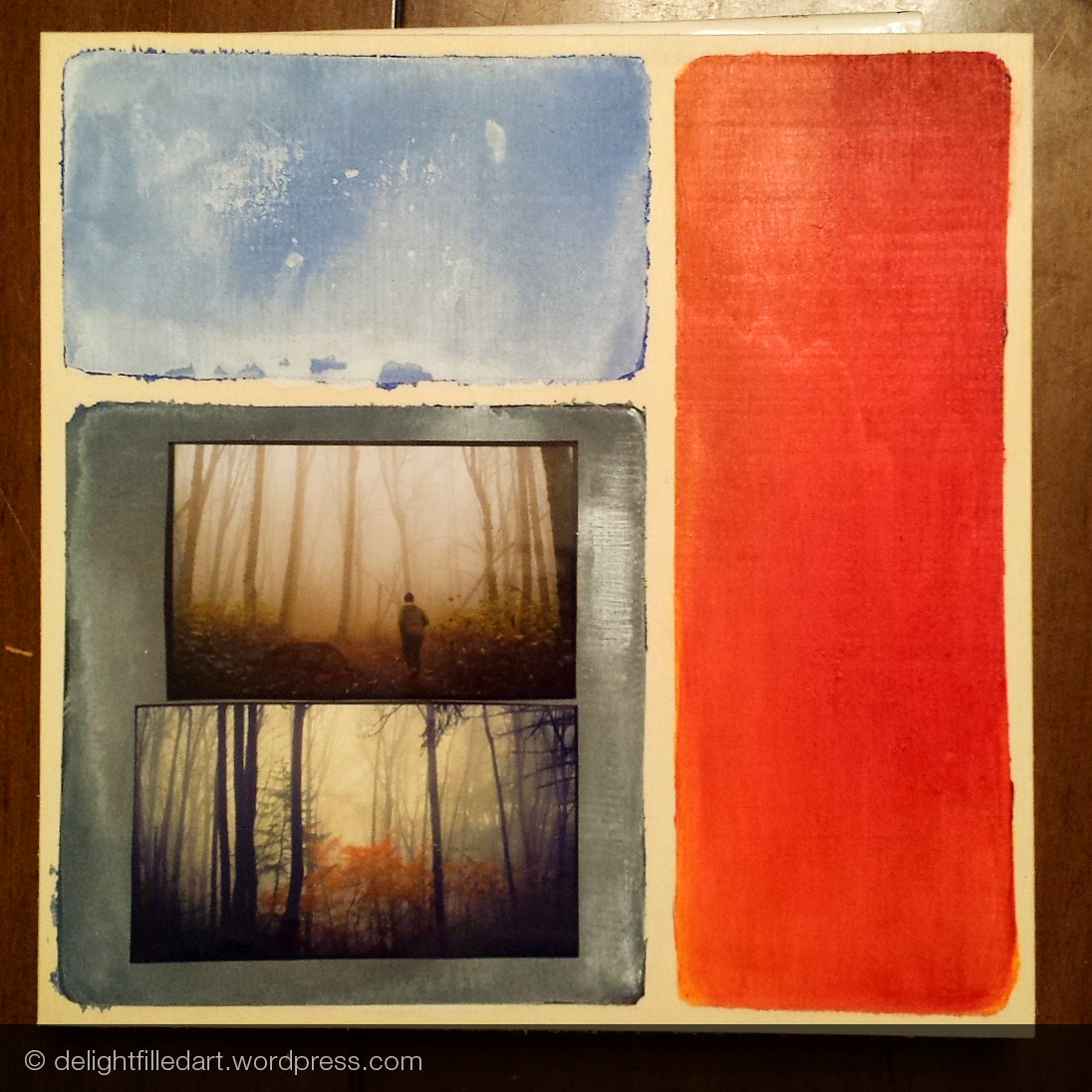 I did some mirroring or repetition in my composition. I repeated certain scraps of paper, marks, colours and nature items on both sides of the painting.
My friend in Montreal mailed me some "old junk" that I asked her to find for me – old newspapers and local things. I was flipping through this stuff and found the word "pareil" which also seemed fitting here. I used antique carbon paper to create some of the marks and distressing that you see in the final piece, below.
I love that the one picture there is my husband walking along a mountain bike trail near our home. He loves mountain biking, and this is one trail we often hike on as well. The two of us were able to go together one day when our two oldest kids were at school. It was during a busy time near our 15th anniversary in October, so it was a special time that we got to do this while most people were at work!