My second painting in the series is actually undergoing an overhaul. Out of the seven I've worked on, I just can't like the second one. So I'll have to share it later and show you the third one. I only have a couple of photos – one progress and one complete.

The photo I chose this time is of a blueberry field in Arnold, BC. I was driving along in the rain and I loved the way these fall fields are so brilliant and lovely despite the grey skies. I pulled over to get this photo. You can't really see the mountain in the background but it is a subtle blue-grey. The details and textures in this painting show up better in real life.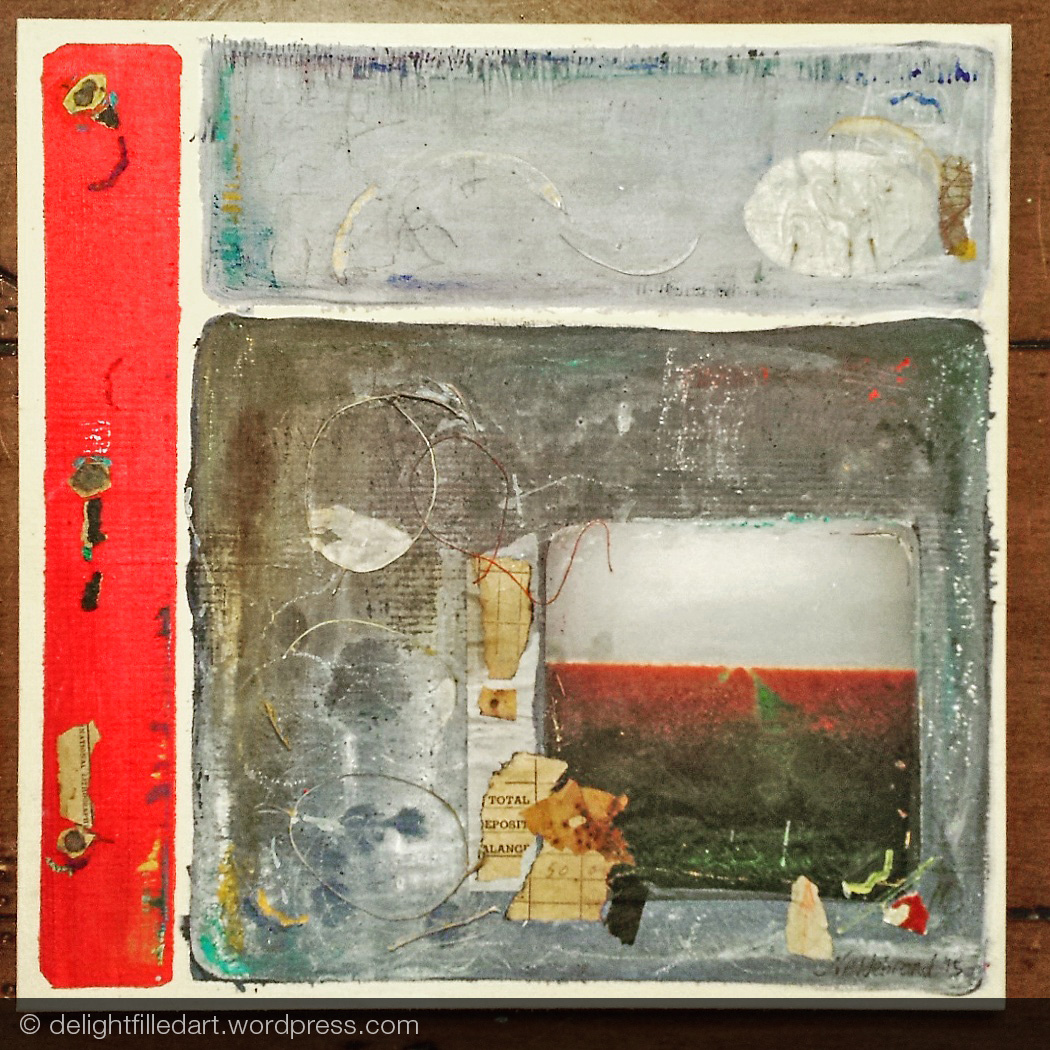 And here we have my studio-mate, my 9-month-old. I've discovered that I can actually paint a little bit with him crawling around. Nap times work better, but he hasn't gotten into too much trouble yet. I've been enjoying this series so much that I work on it a few times a day.